Hi Guys,
Just thought id update the thread on how our last meeting went. Last weekend (Sept 20th/21st) we headed down again to Cahersiveen to the IPNA for Aerbhics open weekend. He invited the club members again and some locals to see what he was about in his new school. The school is really taking shape and his courses have already kicked off. This weekend we discussed survival and the four essentials of surviving and some of the rules applied to them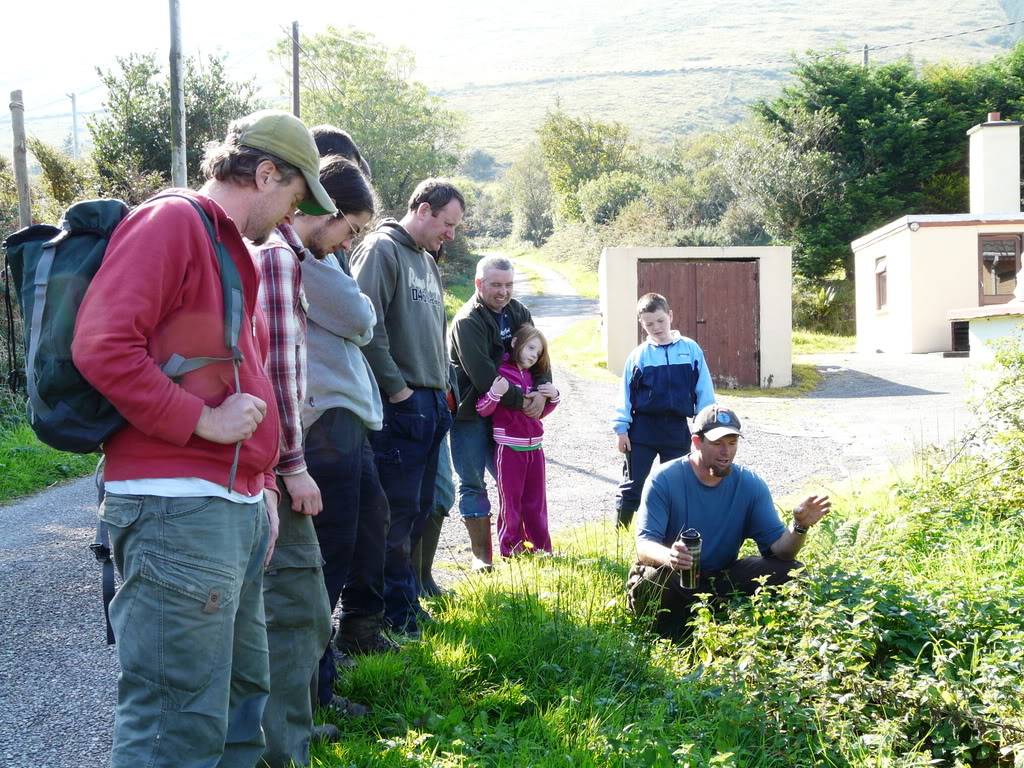 We discussed food in its many forms and how to get it. Aebhric showed us his favorite plants for both eating and medicinal purposes.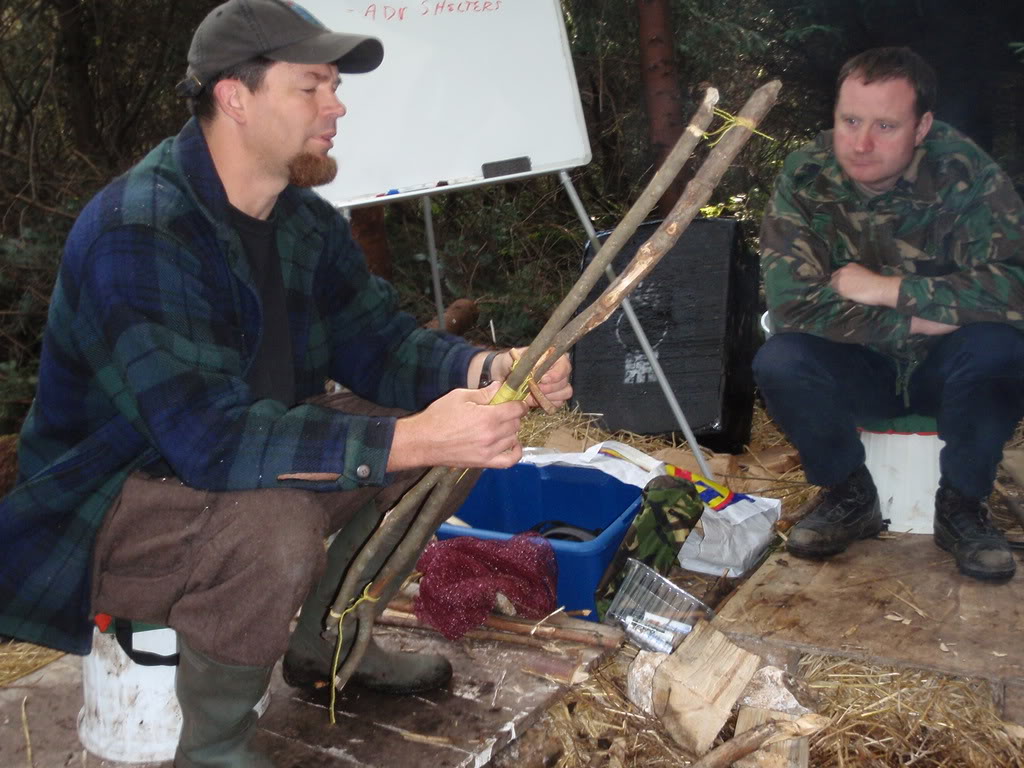 We were also thought how to make a short term 'Father and Son bow' for hunting at short distance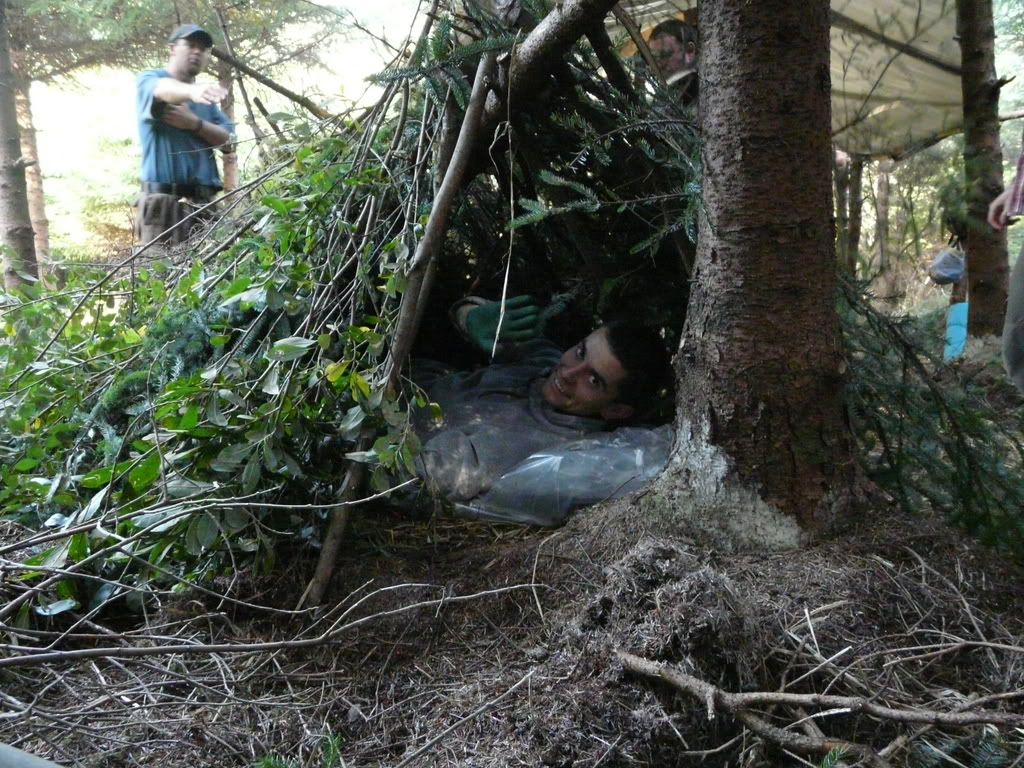 I had the pleasure of sleeping in a debris hut for the night. It was very comfortable, above its in the early stages of building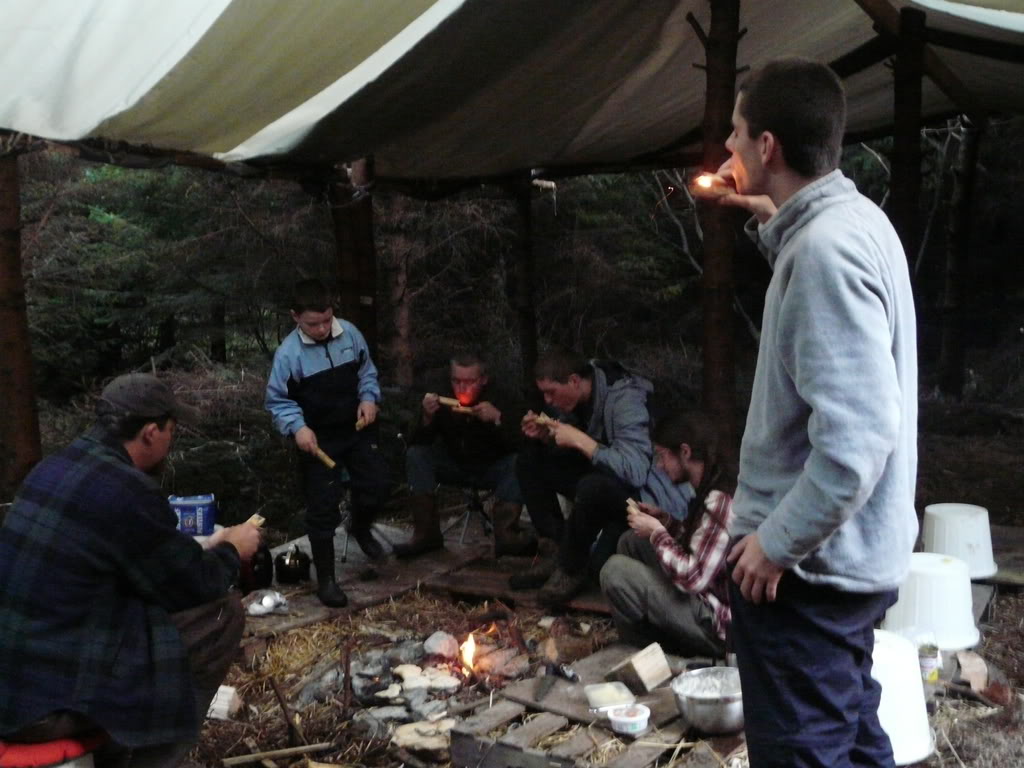 We discussed emergencies fires and how to utilise some of the elements of the fire to make tools. Here we are hollowing out wood using embers
Again my sincere thanks to Aebhric and Anna for a fantastic weekend. The hospitality, generosity and honesty makes you feel right at home every visit. I again look forward to going down to Kerry and despite the long haul from Dublin, its worth it.
We plan to have a few of us to go to Wild Live in the North early next month. Anthonio is having a gathering and some of us are hoping to go up there to learn some things. Also it is nice to meet new people who may be interested in the club. For details check out his site www.wild-live.org