Founded in 2008 the Irish Bushcraft Club is Ireland's first official club dedicated towards the study and practice of Bushcraft and primitive living skills. The aim of our club is to practice the skills of bushcraft and primitive living in a community of like minded people. We do not run any commercial courses but we welcome complete beginners to veterans of bushcraft. All we ask in return is respect for other members and for the resources which we use. If you are interested in joining the club or you simply just wish to talk about bushcraft matters, please drop us a mail.
Mountaineering Ireland
This club is a member club of the Mountaineering Ireland. Mountaineering Ireland provides its support and insurance for activities.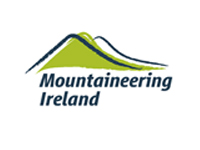 If you wish to become a member of the Bushcraft club, you can either become a member of the MI and then register with the club or contact the club directly on our contact us page