We had a very successful trip down to Cahersiveen to the IPNA. Aebhric, Anna and Greg were very hospitable and welcomed us with open arms. I personally didnt want to miss a thing so I took the trip after work and 6.30 on Friday just to get down there. Aebhric was good enough to stay up for my arrival. The other two were already set up and by the fire. I ended up setting up in the dark getting eaten my miggies but I guess thats all part of it.
On Saturday morning we decided to help Aebhric set up so of the school area by assisting in putting up the tarp. We felt it only right since he was kind enough to invite us down.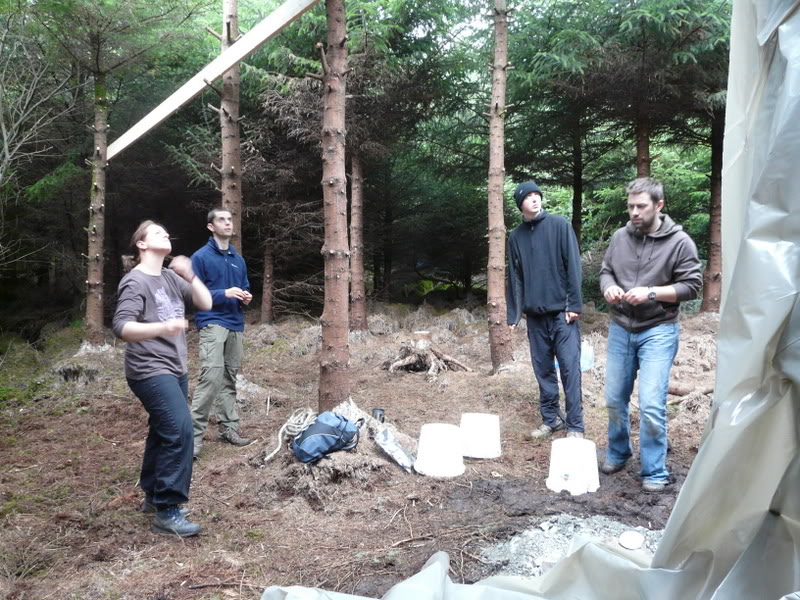 Myself and Ciara had a good chat about the club and its direction. Ciara is a previous member of staff of the MCI and was great with advice and direction.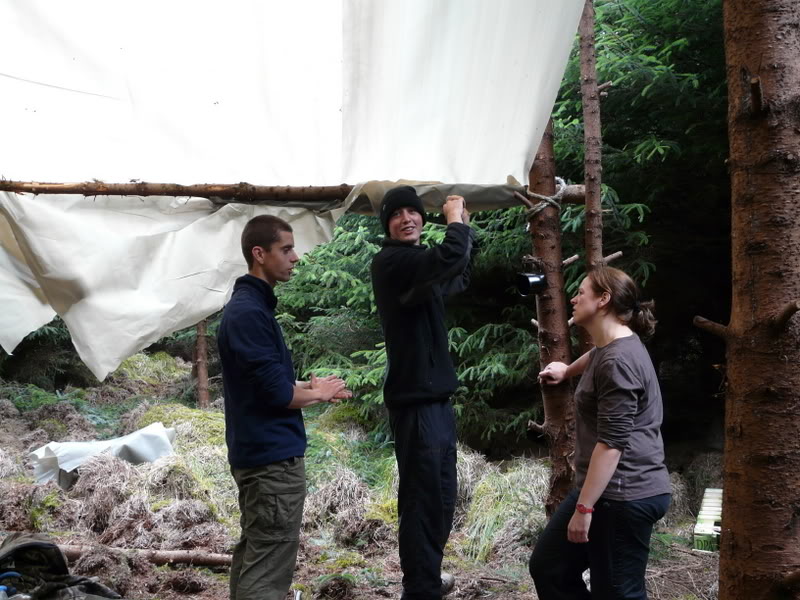 We also got to see Anna's fantastic Composting toilet, which we dubbed 'The Thrown' given how well put together it was. It almost felt wrong crapping in it.
Greg was a master of the bow drill and was getting embers with barely any effort. He was happy impart his knowledge and experience with us. His quite manner and silence through the forrest was that of a true woodsman.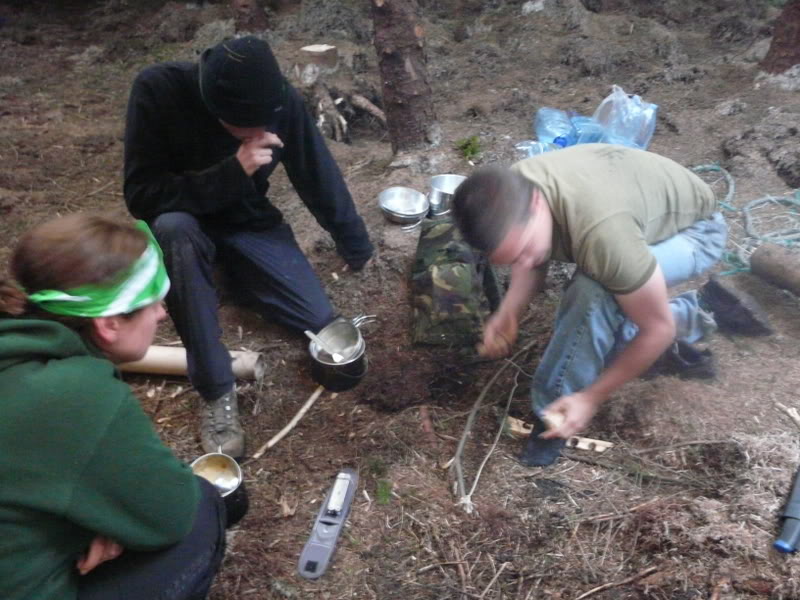 We did some interesting exercises on sense awareness and movement in the wild. Aebhric and Greg wanted us to tune into the forest and all the sense by which we feel. Indeed it was a very good experience and one which should be practiced by everyone. An emergency fire lighting exercise was great fun and Setenta proved himself as the fire master. We covered some basics of basket making with Anna and some basic plant knowledge. Aebhric, Anna and Greg were all very kind with their knowledge and very interested in what we were doing. The camp fire chats were a great place for exchanging knowledge and ideas.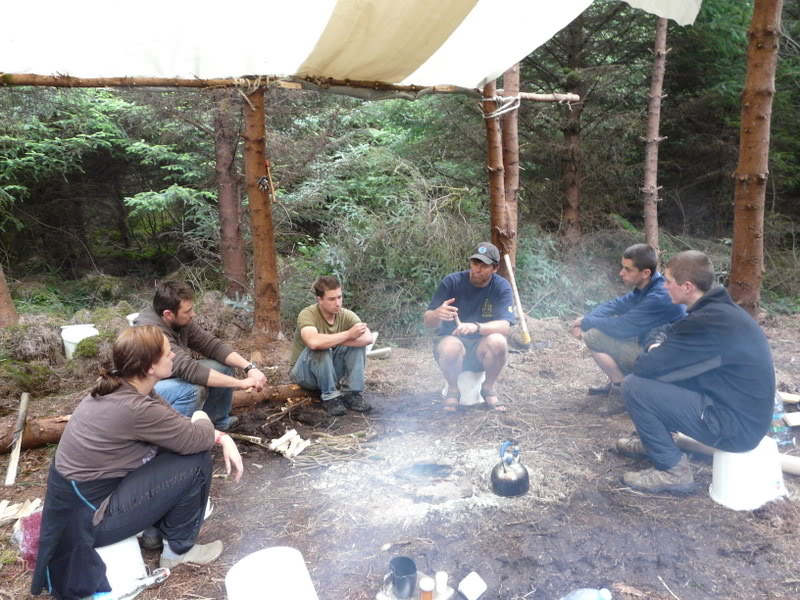 On Sunday morning we covered tracking with Greg and Aebhric. One of my favourite bushcraft activities I was delighted just to get onto the beach and track birds, dogs and other everyday animals. Its amazing what a few tracks can tell you.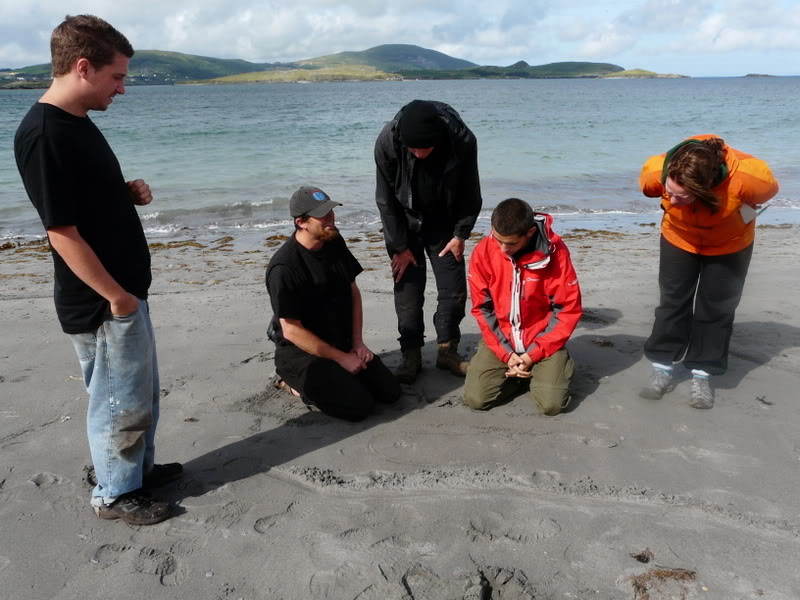 When it came time to leave, I honestly didnt want to go. It felt like we had covered alot in a small space of time. I am very grateful to Aebhric, Anna and Greg and wish them luck with their new school. They are very open minded and honest people. We hope to work with them again soon