Rating: 10 out of 10
Place of purchase: Jackson Sports (Belfast)
Length of Ownership: 8 years
CONS
– Weight 2.4kg
– Pack size (takes up over half a 120L Army Bergen)
– Season specific. It's actually too warm for much of the year but can be adjusted

PROS

– Fantastic value for money given it's effectiveness
– Extremely warm and effective in deep minus temperatures
– Polyester. Suitable for damp Irish climates
– Hard wearing. Has a lined inner footbox which you could wear boots in.

I bought the Elite 5 on sale many years ago in Belfast. I wasn't expecting much from it as at the time Snugpak did lots of army style clothing (I have some of this gear too which works great) but didn't do many sleeping bags. However the bag has been fantastic and out performed a much more expensive Rab Neutrino bag which I bought for cold weather camping.
PERFORMANCE
This is where the bag stands out. I advised a friend of mine to buy an Elite 5 for a cold weather trip we were doing in Scandinavia. Although I also had the bag, I wanted to reduce the size and weight because I was packing some of the technical gear in my pack. So I brought my new, very expensive Rab Neutrino 800. I was looking forward to trying it out as I had taken my Elite 5 to Sweden before and knew it worked well. However the Neutrino didn't have the same performance of the Elite 5. This was through no fault of the bag but more a consequence of the material of the bag. The Neutrino being down filled and the Elite 5 being polyester. The down filled bag required a much better ground mat than I had at the time as it compressed a significant amount more. Whereas the hard wearing Elite 5 was polyester and didn't compress nearly as much. Temperatures in the shelter reached as low as -17 Celcius. So it was a good test and comparison of both bags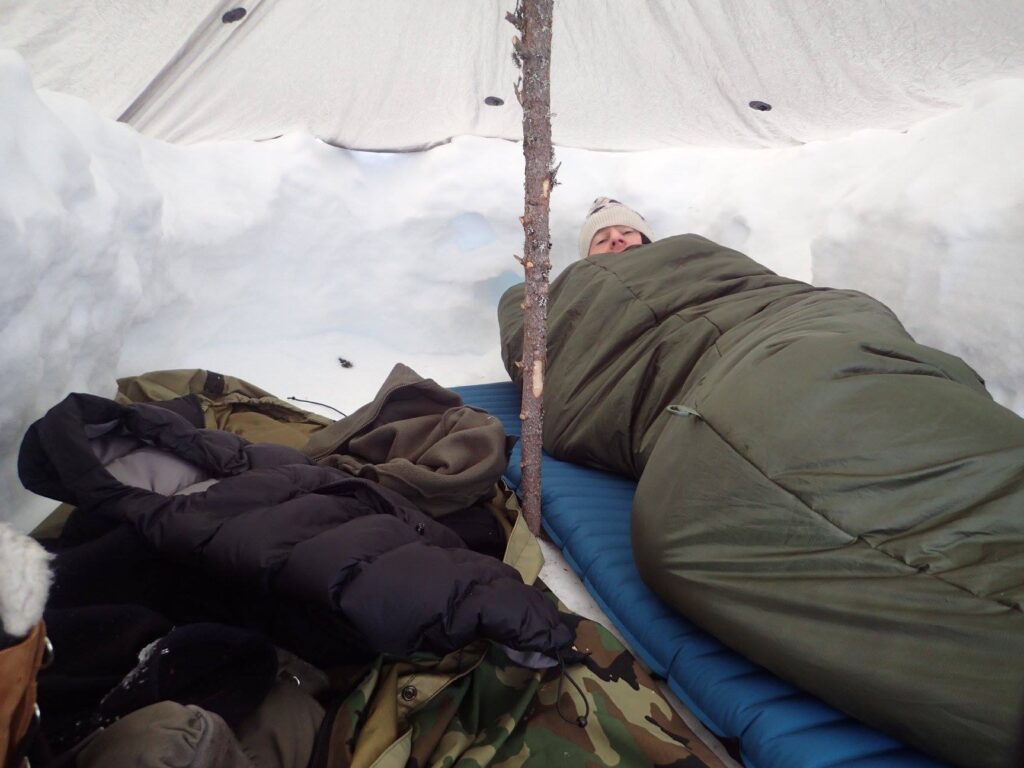 RELIABILITY
I've owned this bag for 8 years now (Yes it's still on the market thankfully) and the bag has never let me down. The zips are hard wearing as is the outer material. I've never had a problem with a failed zip, torn draw chord or material ripping anywhere in the bag. Often sleeping bags wear at the base near the feet as this area sees a lot of movement and pulling. I would however suggest using a sleeping bag liner and a bivi bag of sorts to keep the bag in good condition. Like any bag, you should also consider a ground mat to keep yourself off direct contact with the ground. This keeps the bag in good condition and isolates you from conducting heat straight through ground contact.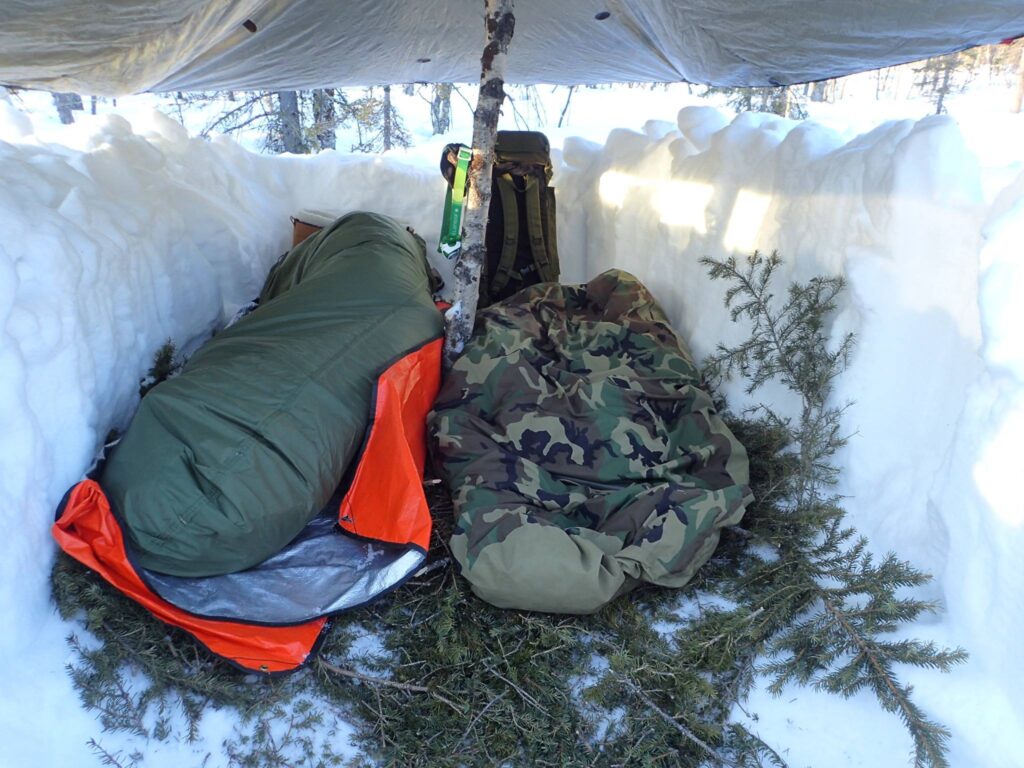 WEIGHT
This is where the trade happens with this sleeping bag. It's not light at 2.4kg. A down bag of similar insulation rating would weigh less than half that but you do need a better ground mat with a down bag. The big issue with the bag is not the weight but it's pack size. It's huge! It wants to fill half the main compartment of a normal 90L rucksack. It doesn't compress well and nor do you want to as you risk damaging it in the long term. So this is the biggest downside to this bag. It simply takes up so much room.
VALUE
This has probably been one of the best value items I've purchased for bushcraft. It's my go to bag for most of my outings where I'm not doing a big distance and am based in a camp. I've had the bag for several years now and brought it abroad on several occasions and it's been fantastic. It has out lasted and out performed other bags that I've owned. I would highly recommend it