It's always nice to give your skills context and scope. One such way of doing this is to see if what you know applies in different parts of the world. Last week I traveled to Romania and to different parts of the Carpathian Mountains. Most people would call this the Transylvanian region of Romania and indeed it has some of the best scenery in any part of Europe that I have been.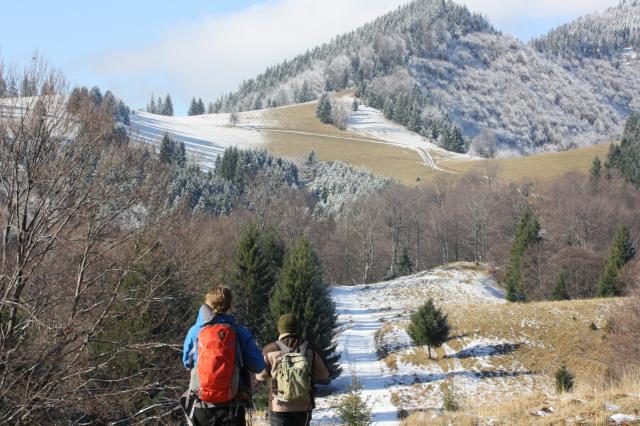 The Carpathian range lies East of the Alps beyond Hungry. It starts around Slovakia and crosses Romania as it stretches southwards towards Serbia. If traveling to Bucharest, they are about 2 hours North by car. Romania is known to have the largest population of Bears and Wolves in Europe.
Economically speaking Romania is probably one of the poorest in Europe and is the poorest in the EU. When you travel outside of the large cities such as Brasov & Bucharest, this becomes quite apparent. People are generally quite civil but learning a few expressions in Romanian will go a long way for getting around.
I met up with Dan Marin a tracking guide in Zarnesti who takes groups out Bear & Wolf tracking. Dan has been involved with several conservation projects involving both species among other work he has done for the Forestry Commission. Dans knowledge and love for the outdoors is apparent as he spends most of his time in the Mountains surrounding Zarnesti and the National Park leading groups.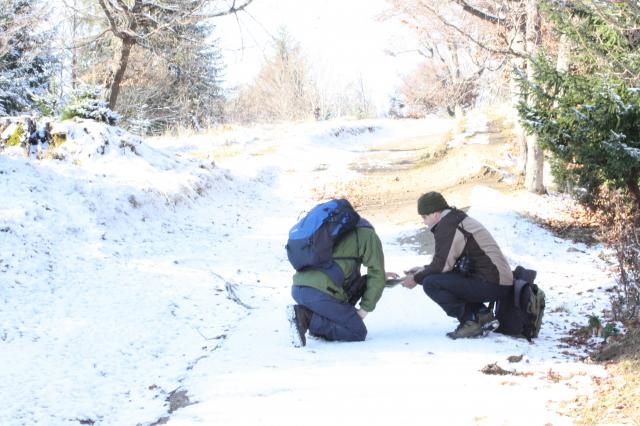 During our trip with him, we tracked species such as Roe Deer, Red Deer, Squirrels, Voles, Wild Cats and even Wild Boar. We spotted several types of native birds including the very interesting Long tailed shrike which impales its prey on barbs. The dominant Tree species in the Carpathians are ones we are all probably familiar with, Hornbeam, Beech, Birch, Hazel along with Conifers like the Norway Spruce and Silver Fir. We saw plenty of Bear sign but they are elusive beasts. He also pointed out a Wolf den to us that is active in Spring.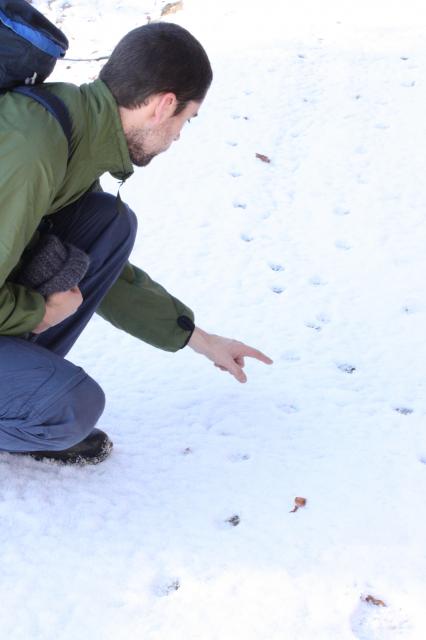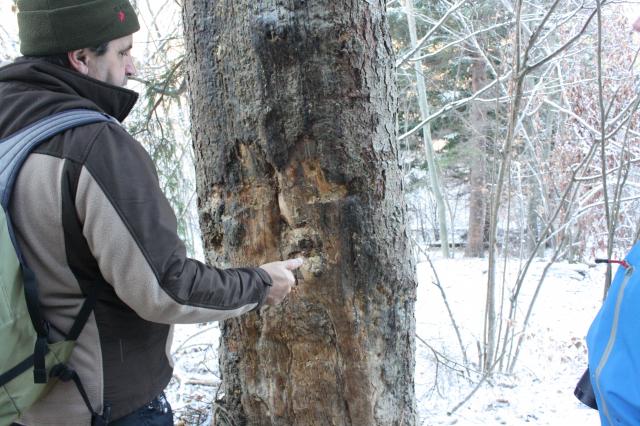 The temperatures ranged between -4°C to -10°C, in the hills and surrounding areas. We also got to visit the Fagaras Mountains which lie just west of Zarnesti. The conditions were very difficult under foot when you got higher, so care was needed across uneven ground especially this time of year.
No trip would be complete without some form of test. So I challenged myself to get a fire going in 10 minutes in -4°C with only my knife and firesteel. The Valley was damp but using some dead Ash (which wasn't common) I managed to get her going in just under the 10. My hands stung with the cold even with gloves on in such a short time. It just goes to show what a little moisture and a breeze can do. Something we are well used to here.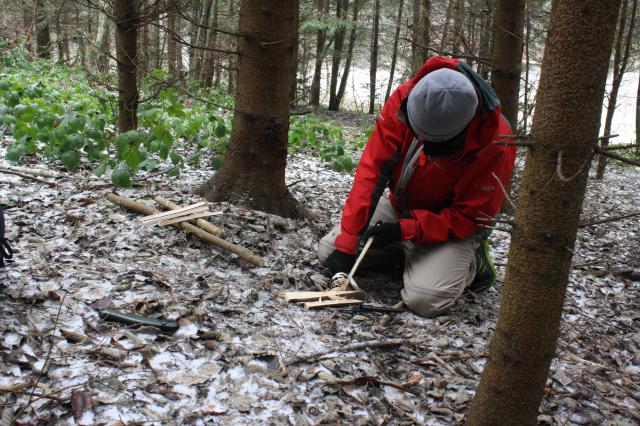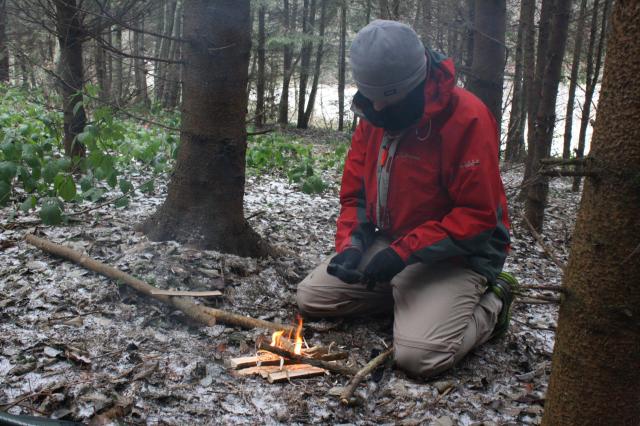 Camping in Romania can be tricky. The biggest risk seems not to be the animals such as the Bears or Wolves which are quite shy of people and population for the most part, the issue is with the feral dogs. In the early 80's when Romania was under Communist control, the rural population were forced to move to the industrial cities. They were forbidden to take their dogs with them and so the poor pets were left to their own devices. If they didn't die, they survived by scavenging and living off scraps near the towns. Several generations on, these dogs aren't domesticated. So it's best to be far enough from populations that these dogs won't roam into your camp begging for food as they are known to get aggressive. It's more of an annoyance than a massive hazard but consideration would need to be given about where you cook and use the toilet. Just like any other country where there are large mammals.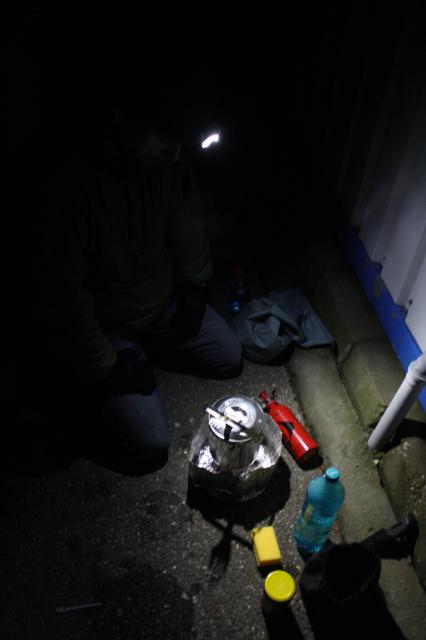 All in all it was an amazing trip. There is a massive amount to see and do in Romania and it would take a long time to get it all done. I would recommend a trip to anyone interested in the outdoors.