Its been a while since I update the thread. Thankfully its not due to inactivity in the club. We got out this weekend to a place called Mount Nugent in Co. Cavan (not Meath as I said before) thanks to a very generous couple who allowed us to use their magnificent woodland. We arrived on the Saturday and set up camp. In total we had 7 on site but only 3 able to stay. There was alot on this weekend (including the match and the bike show) so I wasnt surprised that not many stayed. Our sincere thanks to the landowners and the people who helped me arrange it by getting me in contact with them.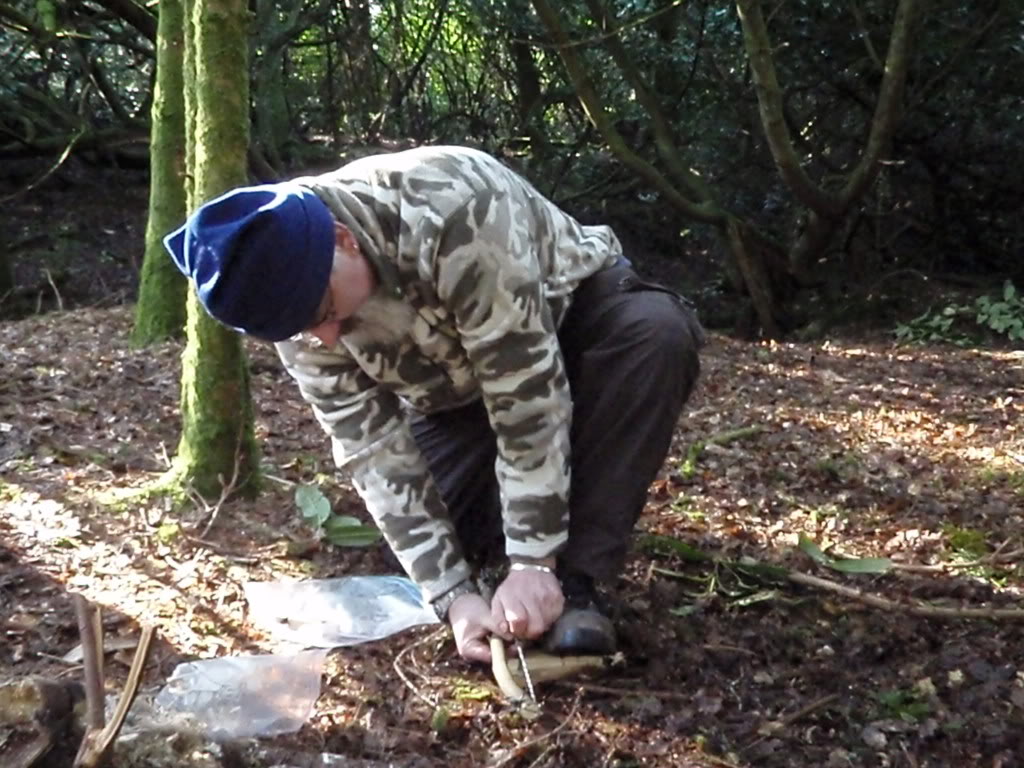 Neolithic with his mini bow drill set. Proving the idea that the size of the set doesnt matter. Although it was the butt end of some jokes 🙂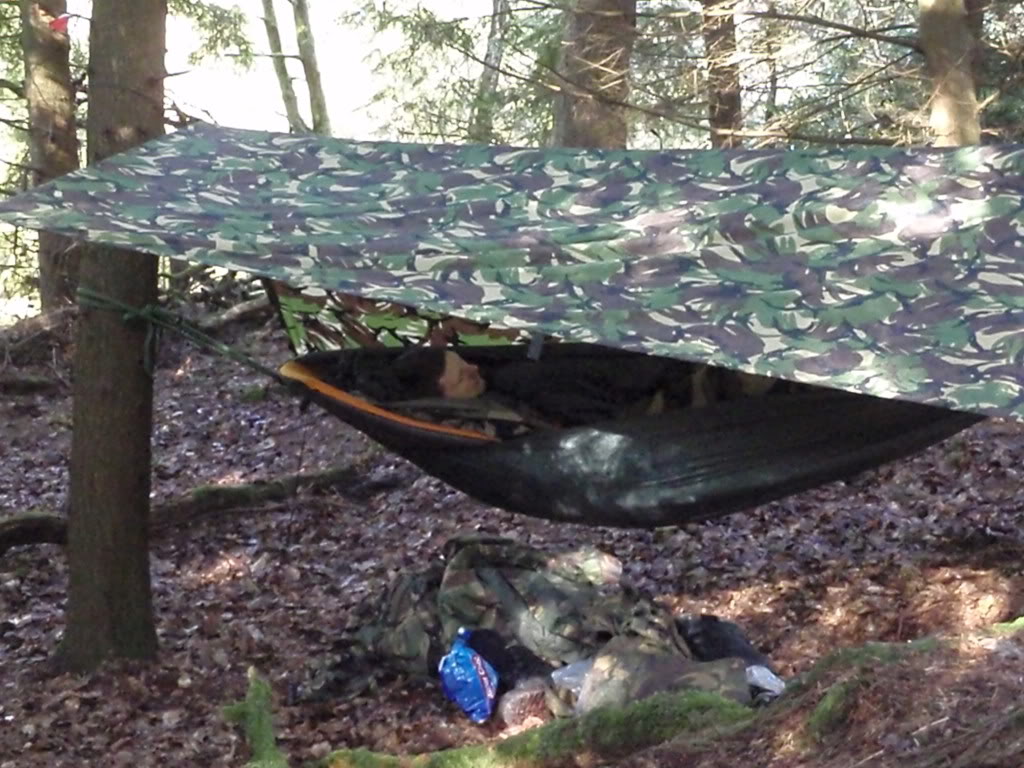 Irishlostboy in his favorite position, bed! We almost need to carve a throwing stick to get him out.
We cleaned up the fire so well, we actually couldnt find it ourselves afterwards. 'You're pointing in the wrong place T!'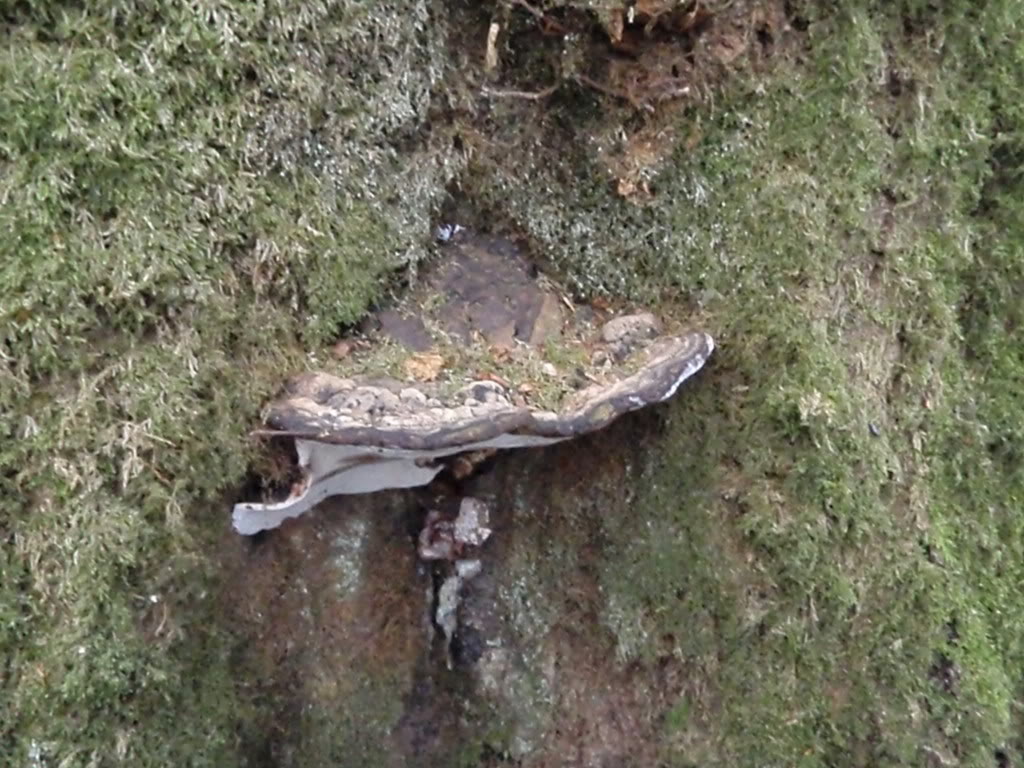 We identified what looked like tinder fungus but there are a few that look similar, so we're gonna dry it and test it out.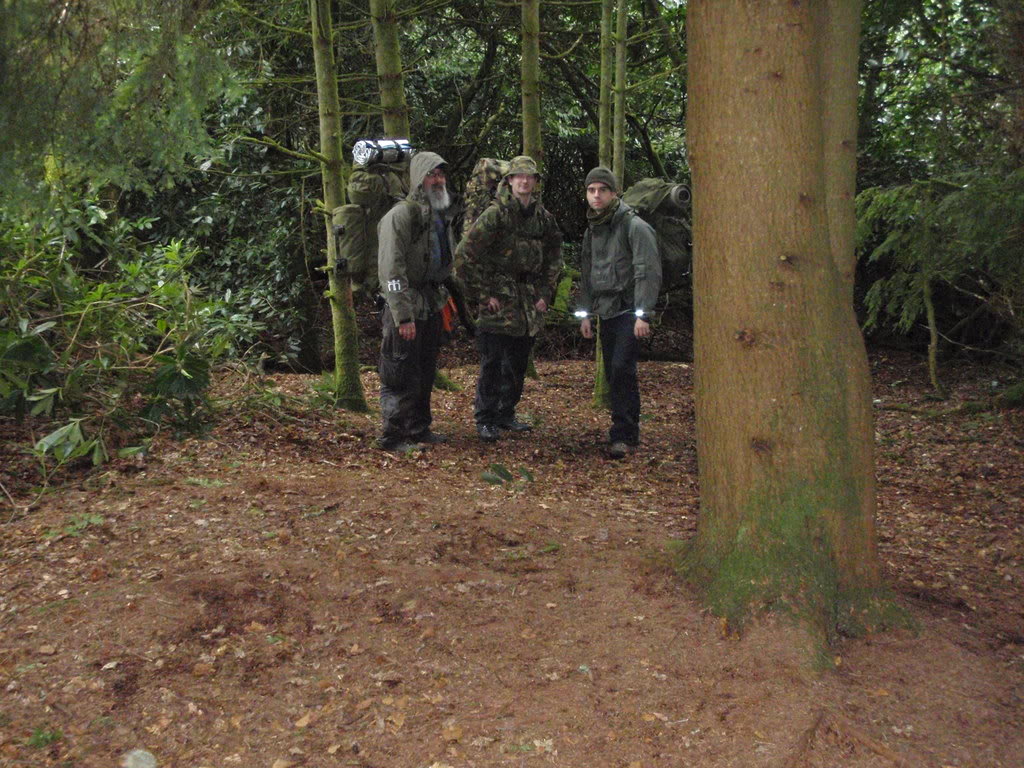 All together it was an excellent weekend. We are hoping to run many more coming into the summer. We got 3 new members from the weekend so If you are interested, pm me here or contact us by email thebushcraftclub(@)gmail.com